The Original Snuggie Pub Crawl
Cincinnati, Ohio - January 30, 2009

Designer Snuggie - Leopard, Zebra, and Camel Snuggie Prints. Pimp out your Snuggie look for an upcoming Pub Crawl! Available online now.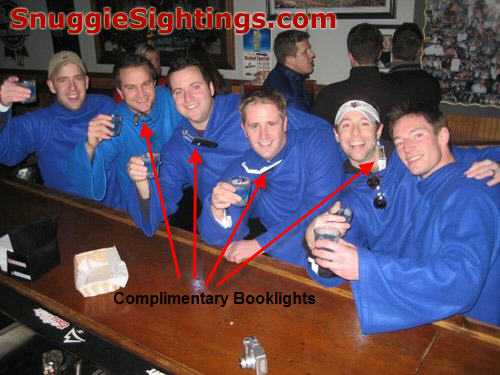 The Cincinnati Six - the Godfathers of the Snuggie Pub Crawl.
From L to R: Barry, Mike, Kevin, Heath, Chris, and Doc.


The Cincinnati Six raise their glasses, toasting their Snuggie Shots (which matches their Blue Snuggies). I will be updating this space with more info on the Cincinnati Six as well as how to make your own Snuggie Shot.
Media who wish to interview the Cincinnati Six to learn more about the formation of the Snuggie Pub Crawl and how it got started may send an email to make inquiries.

Much more Cincinnati Six updates coming soon.

Get ready. Get Snuggie. Crawl!